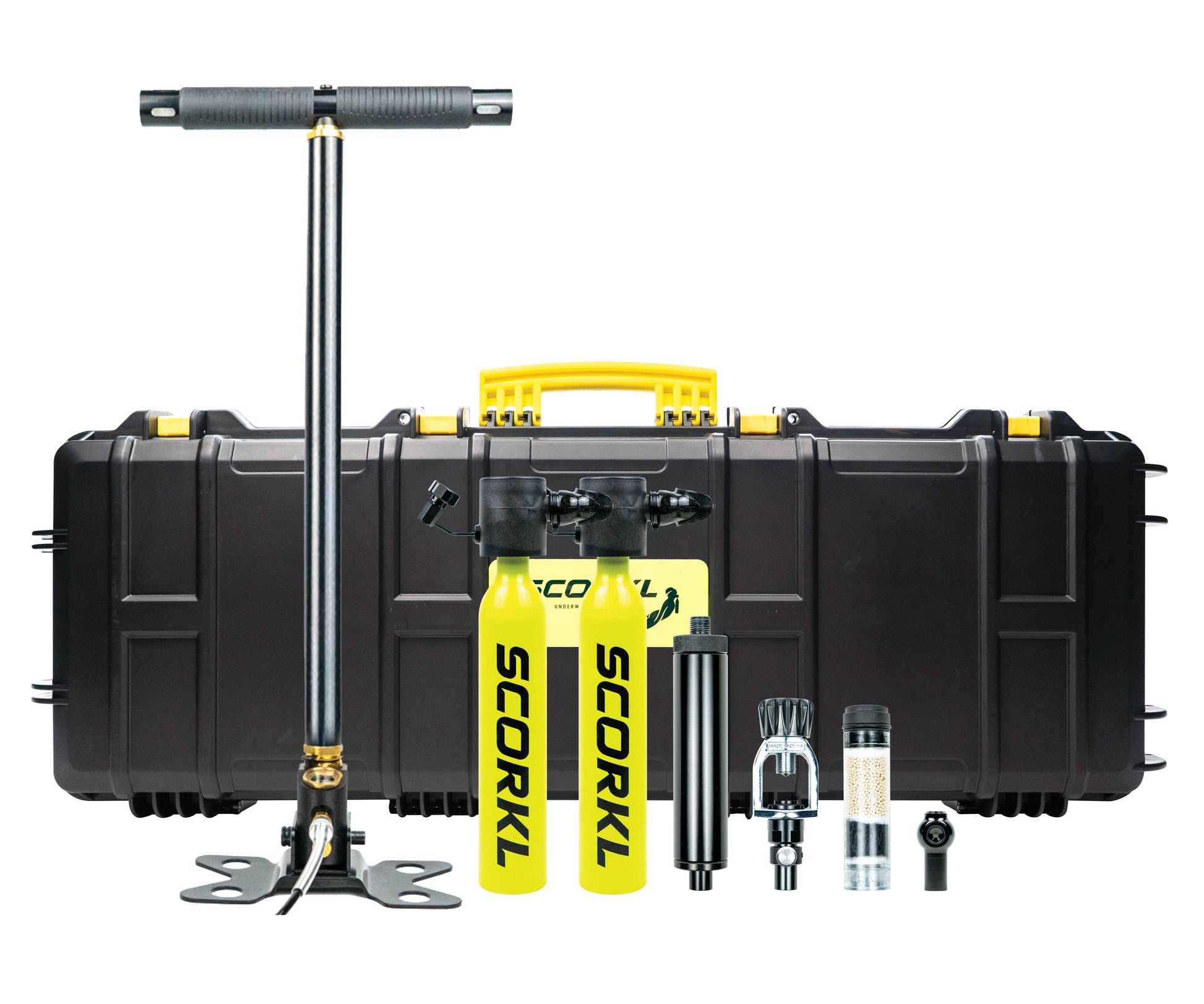 BUDDY PACK
FREE
shipping on all orders
Shipping info
Buddy Pack Pro Benefits
Design specifically to carry all your SCORKL gear
2x Scorkl Pro
1x Hand Pump
2x Refill adapters
Sale price
$999 USD
Regular price
Unit price
per
BUDDY PACK
Sale price
$999 USD
Regular price
Unit price
per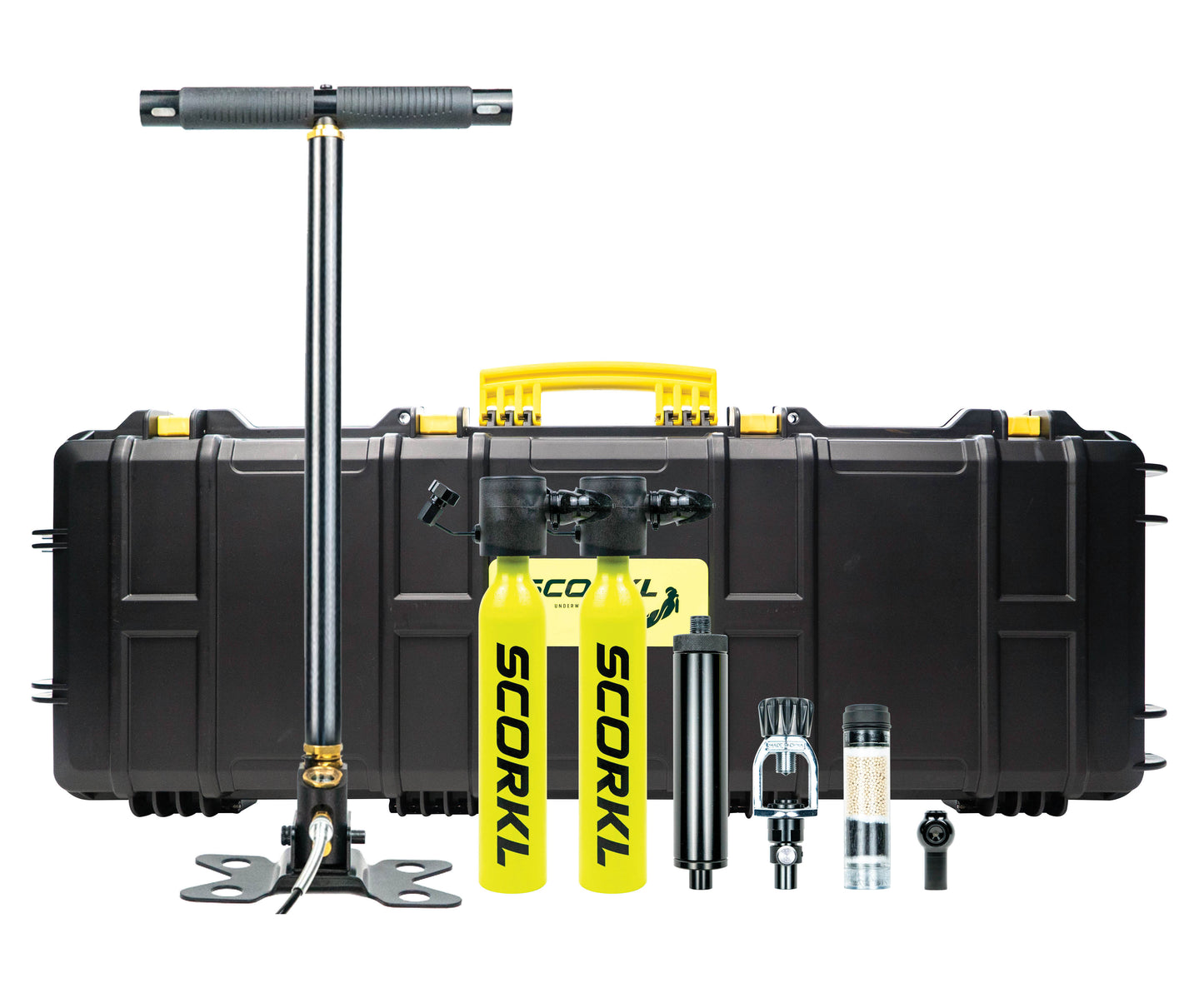 SHIPPING
SHIPPING RATES
SCORKL ships worldwide

FREE shipping:
United States, Canada, Europe*, Australia

Europe:

Austria, Belgium, Czech Republic, Denmark, Estonia, Finland, France, Germany, Great Britain, Hungary, Ireland, Italy, Latvia, Lithuania, Luxemburg, Monaco, Netherlands, Norway, Poland, Portugal, Romania, Slovakia, Slovenia, Spain, Sweden, Switzerland

Brunei, Cambodia, China, Hong Kong, Indonesia, Japan, Korea, Lao Peoples Democratic Republic, Macau, Malaysia, New Zealand, Philippines, Singapore, Taiwan, Thailand, Vietnam
$5 USD shipping fee per kilogram:
Andorra, Bulgaria, Canary Islands, Croatia, Cyprus, Gibraltar, Greece, Greenland, Guernsey, Iceland, India, Jersey, Liechtenstein, Malta, Vatican City
$15 USD shipping fee per kilogram: All remaining countries not listed above
TAXES & DUTIES
Shipping on all orders does not include any applicable fees, taxes (for example VAT), and duty charges that are levied in your country on international parcels. These vary from country to country. You are responsible for these so please be prepared to pay an extra customs fee or local tax in order to receive your package.
HOW LONG DOES IT TAKE?
Orders typically take 5 - 10 days to deliver but can take longer for some destinations. It ultimately depends on where you live and what you've ordered. We wish we could be more concrete than that but due to the complexities of international shipping we cannot. Keep in mind that customs can hold a package for a number of days.
If you haven't received your order within 10 days please let us know at support@scorkl.com and we will investigate.
TRACKING & ISSUES
You will receive an e-mail containing your tracking number as soon as the shipping label is printed. Please note that tracking information may take up to 10 days to become available.
If you are having any issues with your delivery please try to resolve it directly with the carrier first since they are best placed to be able to assist. If all else fails, feel free to contact our support team at support@scorkl.com and we will try to help out if we can.
SCORKL is not responsible for any items lost or damaged during transit. Any claims should be filed with the respective carrier.
Buddy up and share the adventure.
Explore underwater for up to 10 minutes each. Want to go again? Refill your SCORKL up to 200 bar (3,000psi) with our specially designed high-pressure hand pump.
Compact, portable and lightweight. The SCORKL sits weightlessly under your chin so you'll barely notice it as you swim. No bulky equipment required.
The SCORKL is always travel ready. Pack all your gear inside your new Adventure pack and be ready to go at a moments notice.
Product details
Includes 2x SCORKL cylinders with regulator, high-pressure hand pump, air filter, adventure case, SCUBA tank refill adapter, compressor refill adapter, protective dust caps, safety instructions and user guide.
Working pressure of 200 bar (3,000 psi)
Refillable by SCORKL hand pump (included), SCUBA tank or air compressor
Weightless underwater
Waterproof (obviously)
SCORKL should only be used with clean, filtered, natural air (for example as per European Standard EN 12021:2014)
Included air filter ensures Grade E scuba air quality
Wherever you and your buddy go, your SCORKLs can too
Lightweight

Portable

Refillable

Fun
2X SCORKLS (OR PROS)
1X HAND PUMP
1X ADVENTURE CASE
WATERPROOF CASE
TRAVEL READY
LASER CUT FOAM
2X SCORKLS (OR PROS)
1X HAND PUMP
1X ADVENTURE CASE
WATERPROOF CASE
How it works
NOT a substitute for the Safety information provided in the User Manual
but a helpful, complementary, visual guide to the key topics.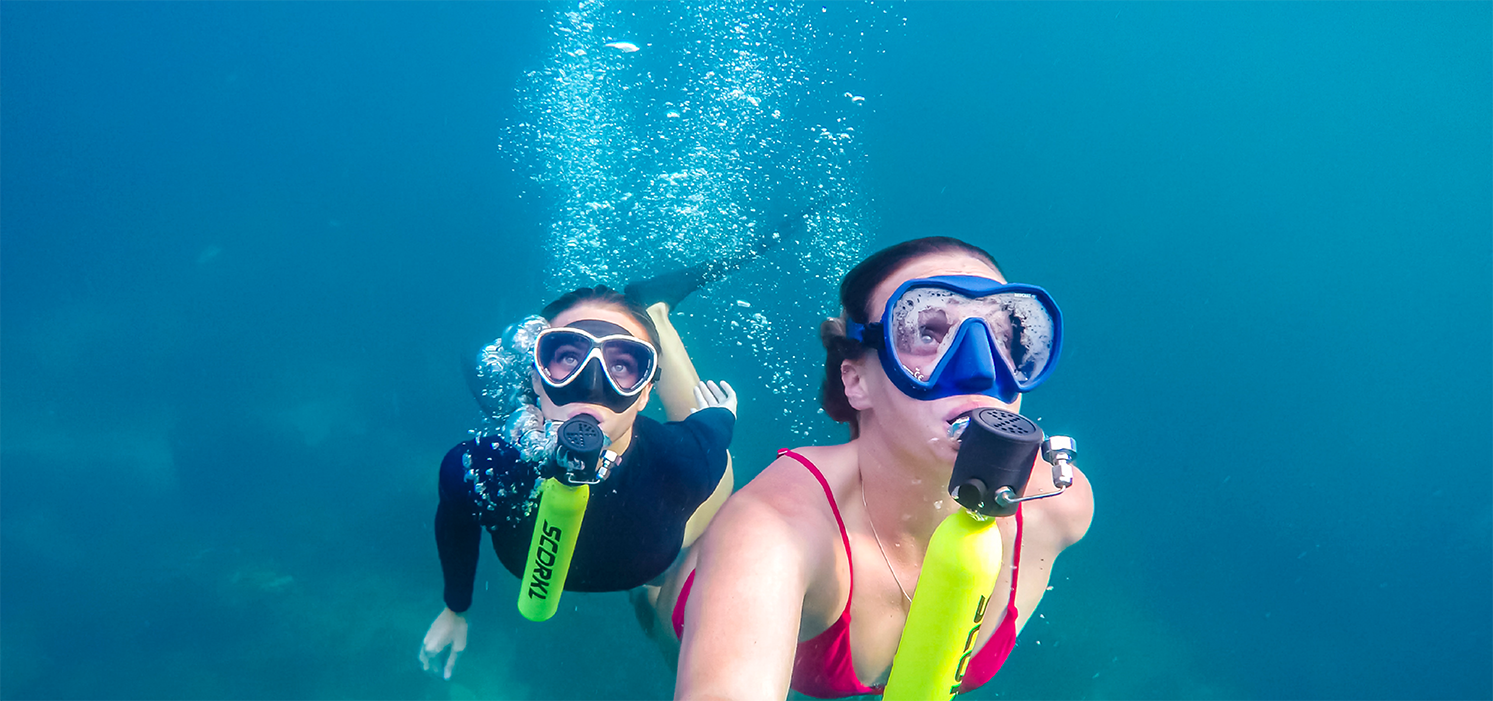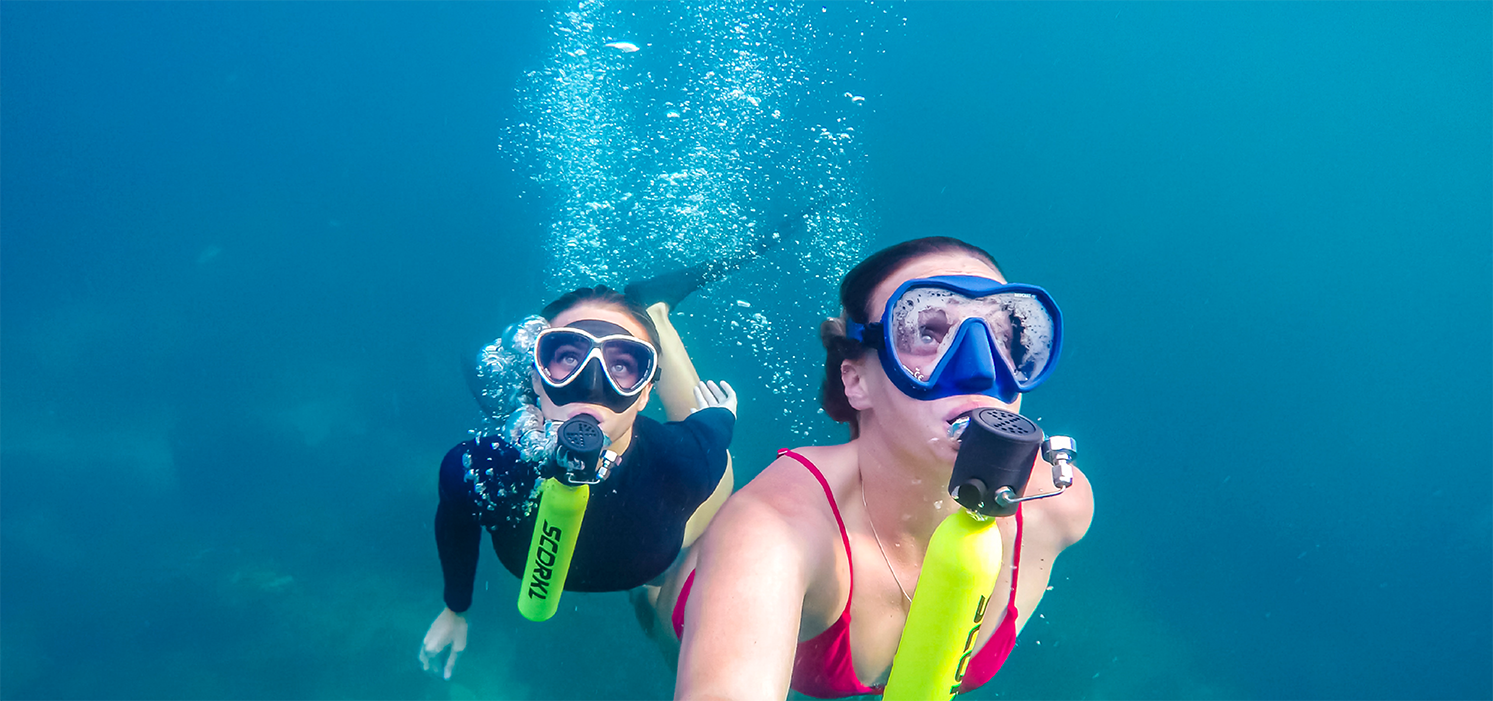 Get off-grid. Drop anchor. Pump and dive in.
Your new essential adventure carry
Mask, fins, a pair of SCORKLs and hand pump. What else do you need? You and a buddy will be up for anything, wherever the water takes you.
No cables. Just air. 
Get your pump. And pump it up. Your new high-pressure hand pump can pump to 200 bar (3,000psi) with a two stage air filtration system.
Fill your SCORKL to 200bar (3,000psi) with ourspecially designed high-pressure hand pump.

The SCORKL hand pump also
includes a pressure gauge, a high-pressure hose and spare pump parts for servicing.

Unlock adventure with the Buddy Pack Pro
Upgrade your SCORKL to a PRO and get 20% more dive time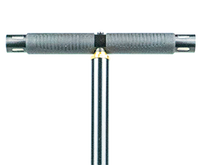 Refill on the go with the SCORKL Hand Pump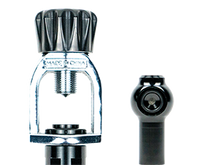 Add more refill options with SCUBA tank and compressor refill adapters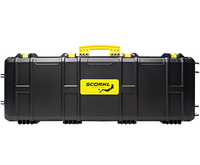 And stow your gear for travel in your new Adventure Case.

Product Breakdown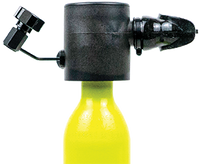 YOUR VERY OWN SCORKL (X2)
Share the adventure with a buddy, or have it all to yourself. Twice the time, twice the memories.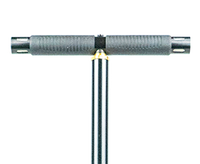 GO OFF-GRID
No extra gear required. Pump your SCORKL on the go with our high-pressure hand pump.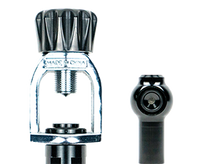 EVERY REFILL OPTION
If you've got a compressor or SCUBA tank in your kit, pump up your SCORKL in under 2 minutes with our FREE refill adapters.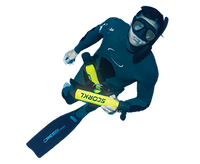 ADVENTURE AWAITS
Discover greater depths than your snorkel and with less gear than a SCUBA trip. A whole new world awaits.
SCORKL or PRO: how big are you going to go? You decide.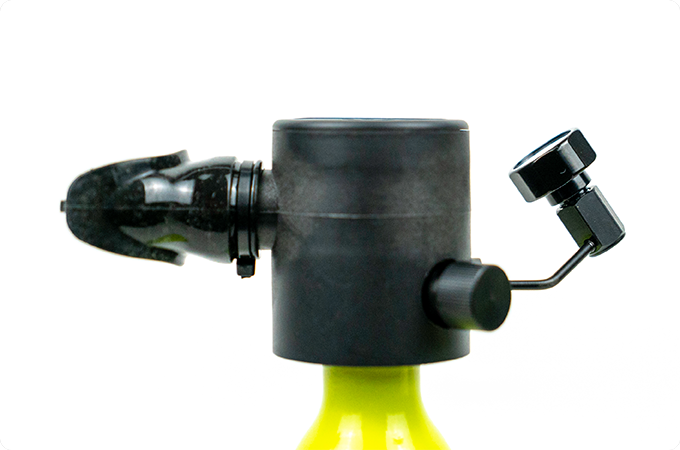 Always-on, breathe demand balanced signle-stage regulator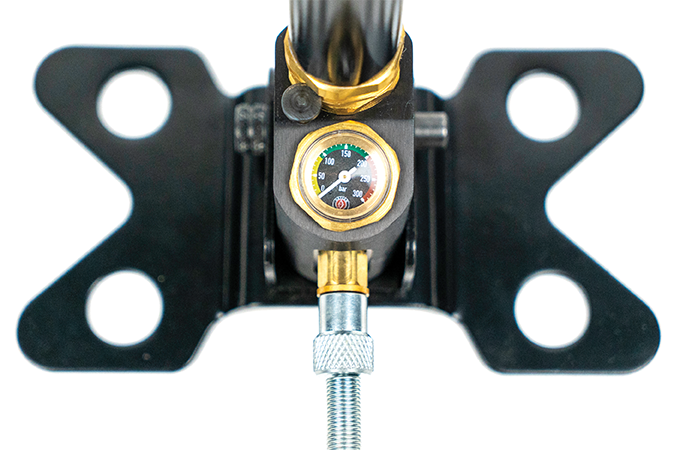 Pump your SCORKL using your high-pressure hand pump up to 3,00 pounds per square inch (or 200 bar)

Built to last. Filtered to perfection.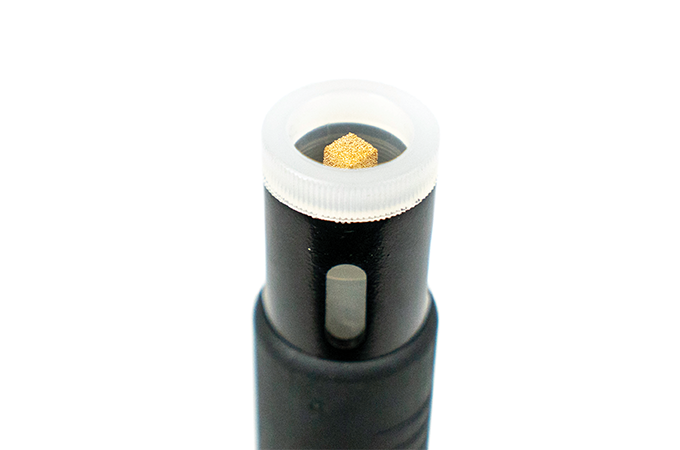 Twin filters in the handles wick away moisture as you pump. The gold micron air filter captures finer air
imperfections.

The SCORKL sits weightlessly under your chin so you'll barely notice it as you swim.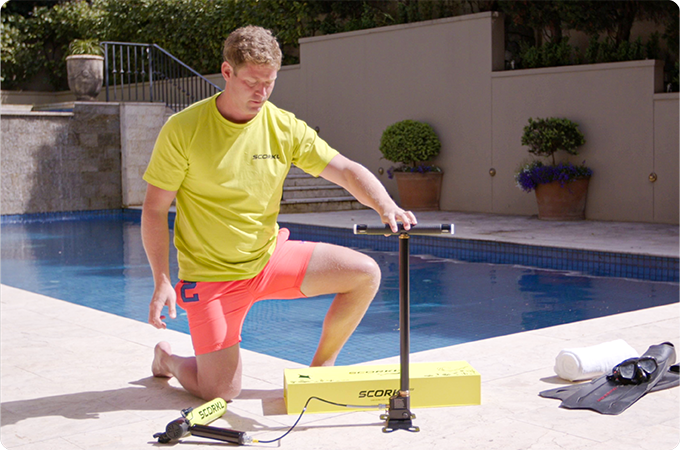 Explore underwater for
up to 10 minutes. Want to go again? Refill using our portable highpressure hand pump.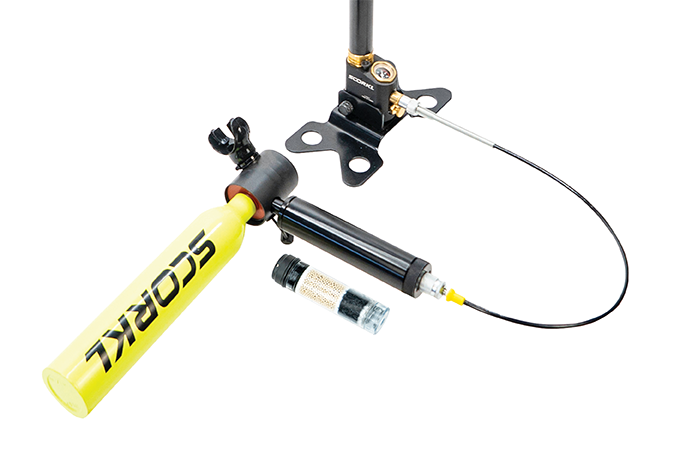 Visit SCORKL SCHOOL on our website for information on how to refill your SCORKL with your new Hand Pump.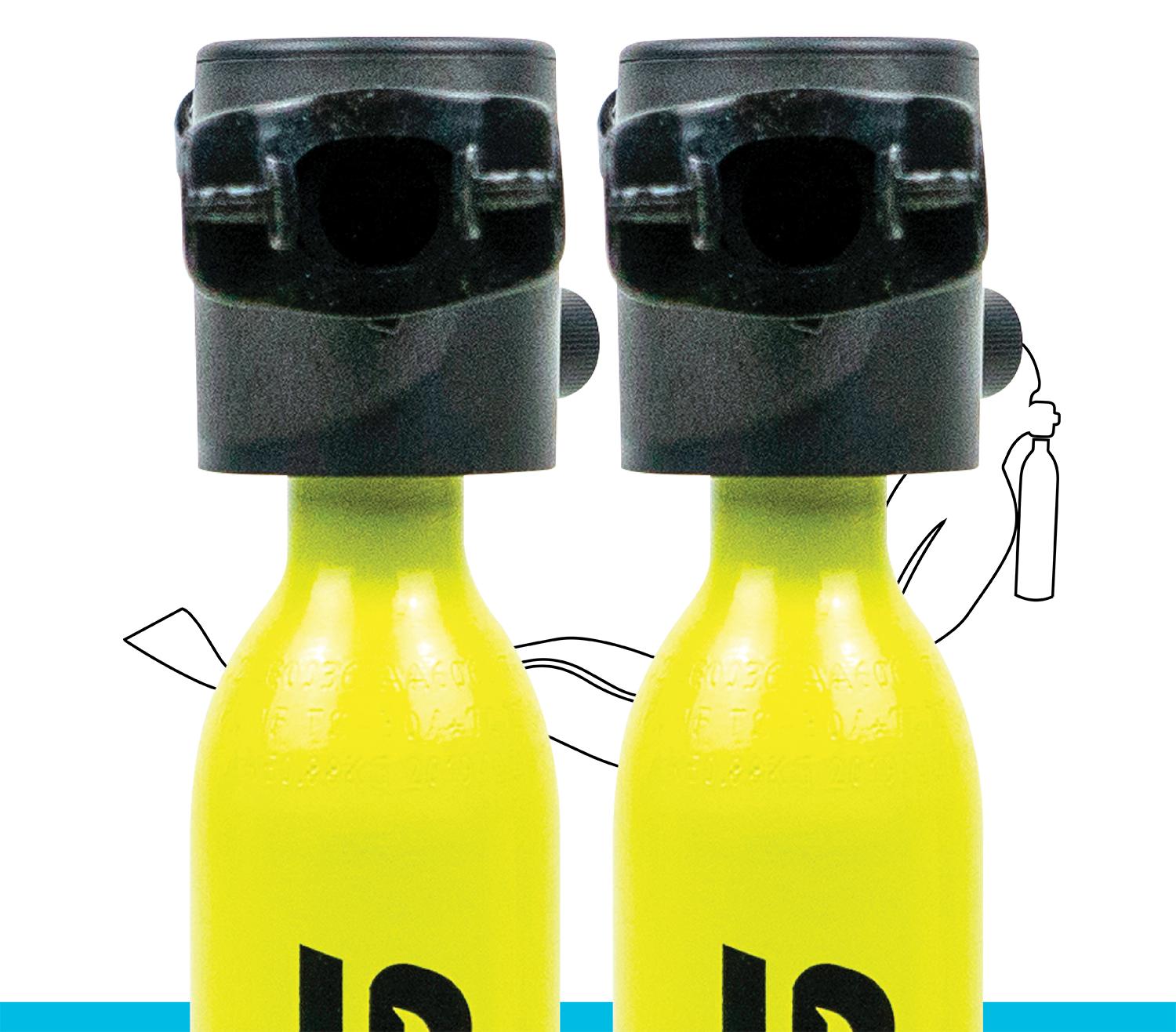 Understanding the SCORKL regulator
Always-on, breathe on demand balanced single-stage regulator.
Pressure gauge tells you how muchair is left.
The same proven technology trustedby scuba divers all over the world